Centers & Institutes
Home
»
Centers & Institutes

The primary mission of the Center for Vision Research is to seek fundamental understanding of vision, from molecules to cells and tissues to visual perception, and to apply this knowledge to finding cures for blindness.

Center for Vision Research faculty members include some of the most respected names in ophthalmology and bring a wealth of experience to their work.
Our Clinical Research team at the Institute for Global Health consist of experienced Clinical Research Coordinators, who work closely with our investigators in carrying out multiple clinical trials. We focus on supporting basic and translational research opportunities around the world, such as Ecuador, Kenya, Thailand and Grenada.

Stephen J. Thomas, MD, Director



Sepsis research at Upstate has a long history, focusing on preclinical and translational research aimed at developing and evaluating therapeutic approaches for sepsis treatment in highly clinically-relevant porcine sepsis models. In response to the National initiative in solving sepsis through driving innovation and accelerating transformative technologies, Dr. Robert Cooney, MD, Professor and Chair of Surgery, and Dr. Juntao Luo, PhD, Associate professor of Pharmacology, have co-founded the Sepsis Interdisciplinary Research Center (SIRC) and serve as co-directors to modulate research collaborations and grant applications in translational sepsis research.
SIRC is a highly collaborative and integrative research group with synergistic and multidisciplinary expertise from therapeutic development, molecular biology, immunology, pathophysiology and clinical care. Eight laboratories in the Department of Pharmacology and the Department of Surgery are actively conducting research in sepsis, trauma, wound healing, pulmonary and hematological diseases, funded by multiple active federal grants, including four NIH R01 grants, and R21, NSF, and DoD awards.



The Center for Environmental Health and Medicine leverages the robust facilities, faculty expertise, and platforms for research at SUNY Upstate Medical University and SUNY College of Environmental Science and Forestry on a local and global scale to address the greatest challenges to population health.

The Center focuses on the connection between human health and the environment and aims to bring novel solutions to health care problems by igniting research and expanding college education opportunities. Building upon the partners' expertise in medicine, environment and education, the Center offers a hub for translational research. Linking local and global surveillance and research efforts provides a unique opportunity for students, fellows and faculty.

Saravanan Thangamani, PhD, Director, SUNY Center for Environmental Health and Medicine, Director, Vector Biology Laboratories


Upstate Cancer Research is a multidisciplinary enterprise, encompassing the efforts of many Upstate faculty and collaborators at other institutions, with the goal to translate research into potential cures, technologies and other products.
Tumor Microenvironment and Invasion
To promote collaborative research to understand how cancer cells interact with the surrounding tissue stroma, vasculature, and immune system, in order to develop more effective targeted treatments to inhibit cancer progression.

Christopher Turner, PhD, co-leader; Mariano Viapiano, PhD, co-leader
Developmental Cancer Therapeutics

To enable researchers to discover and develop new drugs to treat cancer. Chemotherapeutic drugs provide basic scientists with knowledge of cancer mechanisms, clinicians with weapons to treat the disease, and patients with hope. Drug development unites all who are involved in the fight against cancer.
Stewart Loh, PhD, co-leader; Juntao Luo, PhD, co-leader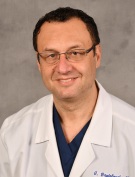 Translational Program in Urological Cancers
To understand molecular mechanisms of urological malignancies with the ultimate goal of improved treatment and diagnosis. Vision for our program is based on the holistic view that integration of basic research and clinical sciences is critically important for achieving the goal.

Gennady Bratskavsky, MD co-leader; Leszek Kotula, MD, PhD, co-leader
Translational Program in Lifetime Survivorship
To identify diagnostic tools, preventative interventions, and treatment targets that can reduce morbidity, restore or maintain health, and improve quality of life in cancer survivors.
Timothy Damron, MD co-leader; Megan Oest, PhD, co-leader